Productivity and Life Coaching 
Transform your everyday overwhelm and stress into new possibilities for your life.  Custom-tailored coaching to breakthrough barriers in personal organization and productivity and create a life that lights you up!  Discover how to calm the chaos in your life, home and workspace.    You will:
Identify goals and objectives for your life and next action steps
Accelerate your momentum through clarity and focus
Learn how to get things done in less time
Clear out the clutter in your schedule, to do list and environment
Get resources to implement your organizing systems
Make more free time for what you love most
Productivity and Life Coaching is a powerful and effective one-on-one process, conveniently scheduled by phone or Skype and is available in packages.  Get started today!
Email Sherry to get started today at info@simplyproductive.com
Paper Tiger Implementation & Training Sessions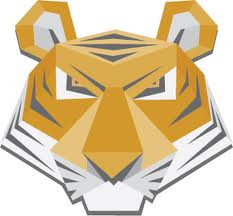 Paper Tiger filing system has revolutionized how tens of thousands of organizations/individuals manage their filing and paper (hanging file folders). These sessions combine the power of Paper Tiger system with Sherry's years of business organizing experience. You can opt to simply implement the program in your office, OR you can take it to the next level and become a certified Paper Tiger Specialist!
Records Management Training
Demands at work are greater than ever before.  Being able to find what you need when you need it and how that impacts your performance on a daily basis. We are here to help you train your staff with personalized best practices that work in your workplace. We customize our corporate training solutions to fit your outcomes and to provide your people with practical skills to improve their performance in today's workplace. Our programs are effective, because we ask that you give your staff time to implement what they learn after the training.
Staff will be trained on the fundamentals of records management which include streamlined systems to share information, filing systems, archives and storage room, computer file management, file-naming, Outlook or Gmail training, workflow assessment, Paper Tiger set-up and training and much more.  Records and Information Management systems are custome-tailored to your business and teams.
Online Training Programs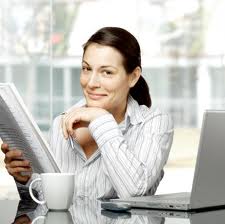 Our self-paced online training programs will help you get organized in your office, home and life.  Create organizing systems that work for you personally and professionally in the shortest amount of time possible.
Home Organizing Services
Overwhelmed with clutter? Sherry Borsheim, Organizational Design Expert provides residential clients with personalized systems and skills to reduce clutter, improve your personal space and peace of mind.
This service includes:
Decluttering the physical space in your home
Creating personalized organizational systems for your home that work for you
Re-organizing the space to increase functionality and find things fast
Speaking 
At Simply Productive we take immense pride in customizing our approach at speaking engagements.  We want to know your audience and their needs.  We do have keynote presentations available that can be used as is, we are happy to personalize those for your organization.
For more information, please email info@simplyproductive.com